Proudly Made in the USA since 2013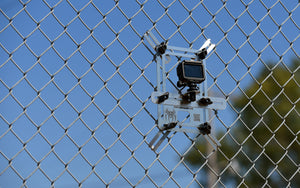 What is LynkSpyder?
LynkSpyder is a rugged chain link fence sports camera mount, mounting devices like the GoPro Hero® cameras, Smartphones, Pocket Radars, and other standard camcorders to a chain link fence for recording baseball and softball games. It can also be used for tennis, pickleball, futsal, or any other sport where fencing may restrict your view.  With 4 points of failure, and fast and easy adjustments in all directions, LynkSpyder is the the safest and most flexible system for mounting your camera to nearly any kind of sports fence.  Want to mount a camera to a fence?  Got Spyder?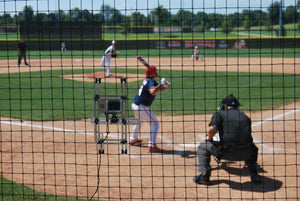 Why LynkSpyder?
1.) Rugged design with at least 4 points of failure.  Virtually impossible to knock off the fence.

2.) Designed to work on all styles and sizes of fence, including mesh backstops.

3.) Designed to fit any GoPro, and similarly shaped cameras.  Using the optional Adapter Add-on, standard camcorders can be accommodated as well.

4.) 6" x 9" design ensures that enough adjustment is available to properly locate camera in any fence situation.

5.) Laser cut stainless steel construction ensures long life with no rust or corrosion.

6.) Neoprene rubber washers between the main plate and the claws reduce vibrations that a metal to metal joint would otherwise transfer to the camera. 

7.) Same day shipping, 6 days a week (within standard shipping window, check our material updates blog for abnormal delays)
8.) Made in the USA. Fabricated in our shop in Central Missouri, by my family, for your family. We know what is important to you, SpyderNation!